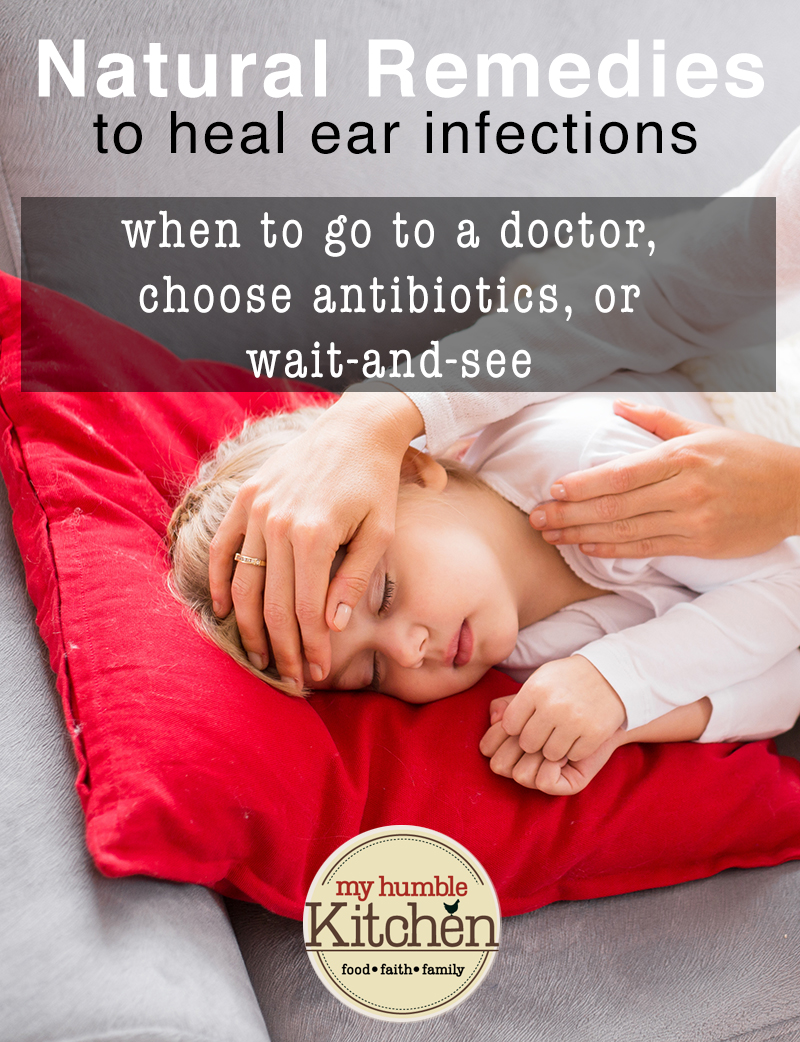 My children have had a few ear infections throughout the years. I'm usually able to ward the pain off quickly. A warm compress, some garlic mullein oil, and an ear massage usually do the trick. Within one to two hours my children are usually up and playing. I then make sure to ramp up their immunity with good foods and supplements to fight the infection.
I write usually because this season has been different. My two older boys haven't had an ear infection in quite some time. My Little Mama, on the other hand, had her first ear infection this past November. Her infection was similar to what I've experienced in the past with my older boys. Within a half hour, she felt fine and quickly fought the infection. Just a couple weeks ago, however, she again fell ill with a standard cold but this time the built up congestion led to a double ear infection. I tried all my home remedies that usually work, but this time the pain wouldn't subside.
Mama's, ear infections can be a bit frightening and downright stressful when we have a little one screaming from debilitating ear pain; all the while, we're running around like a mad woman trying anything and everything to soothe their pain. With swirling thoughts of ear ruptures and hearing loss, it's no wonder ear infections are the most common reason parents bring their child to see a doctor.
…