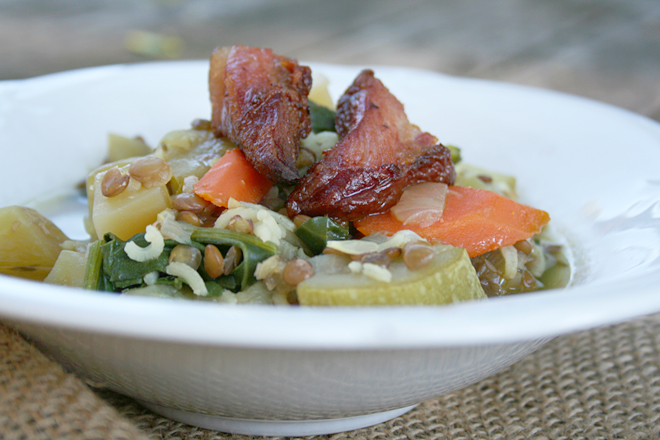 Fall isn't one of my favorite seasons as it reminds me, much too often, that winter is coming soon. However, although it's not my favorite season, I still appreciate the comforts that it brings after a hard working season in gardening and urban homesteading.
One of those comforts is homemade soup. I really enjoy making a good soup. Rich, and nourishing – they're so simple to make your own.
All it takes is a variety of fall and winter vegetables and most importantly, homemade broth.
…