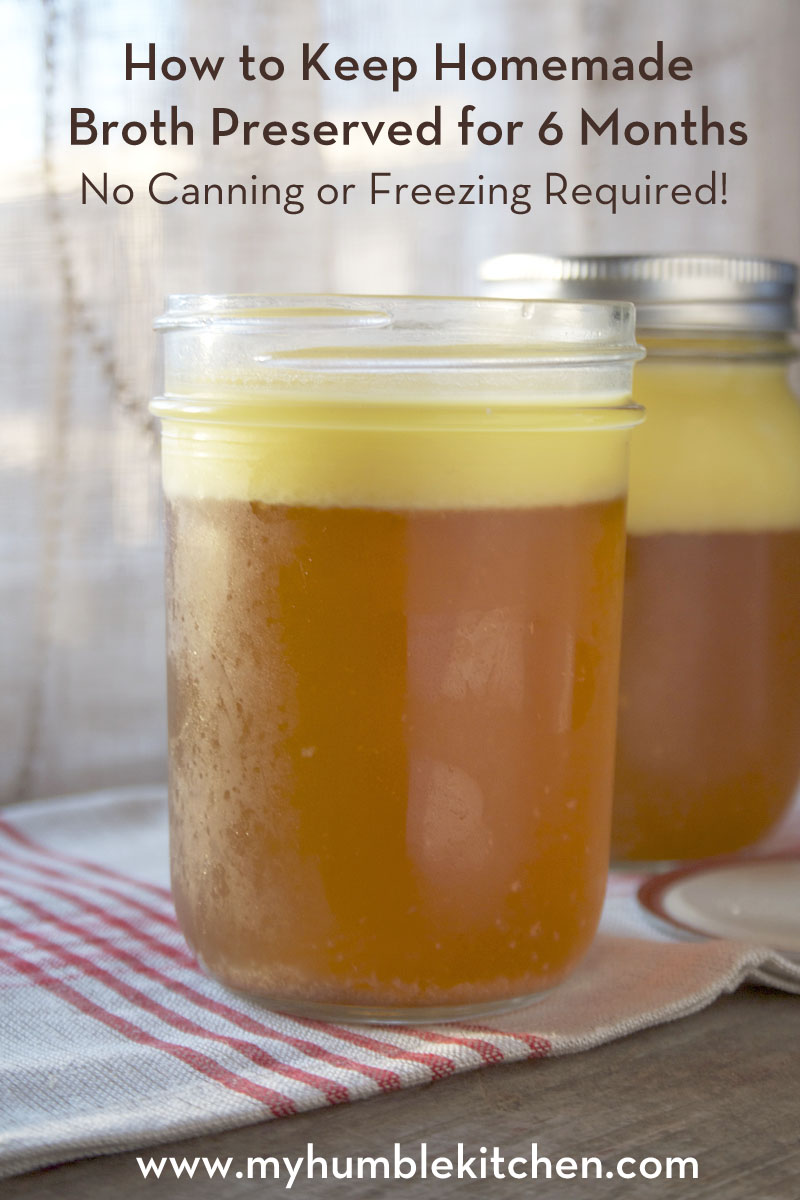 Snowflake by snowflake, as the snow settles in, life has taken a sweet turn for the slower things. My sourdough starter is bubbling away, crochet needles are once again pulling yarn, and slowly simmering, humbly set aside on the back of my range, is homemade broth that brings comfort and nourishment to every meal.
Yes, in this season, I make a rich and savory batch of broth from bones made up of ligaments, cartilage, meat, collagen, and fat about once a week … sometimes, every other week. Knowing the health benefits that are in a properly prepared batch of homemade broth makes it especially important for me to use it frequently in my cooking, especially to keep up the immunity of my family during this cold and flu season.
For quite some time, I would make a batch of broth, strain it, let it gel in the refrigerator overnight, separate the fat, and then freeze it in 2 cup portions. This process took me a bit of time and frankly, as often as I use broth it seemed almost silly to have to freeze it all the time. I do know quite a few people that can their broth instead of freeze it, but that just seemed like another entire step I wanted to avoid.
I'm not sure when but it was through my local Weston Price Foundation Group that I found out that homemade broth can be preserved for up to 6 months in the refrigerator without having to freeze or can it. When I learned this tip, it revolutionized my kitchen.
…