This post is sponsored by Honest Cooking and Spanish Wine from the Region of Rioja. Do you want a chance to win your own Festive Wine Dinner from Rioja? Click on the banner ad above, fill out the form, and you'll be automatically entered!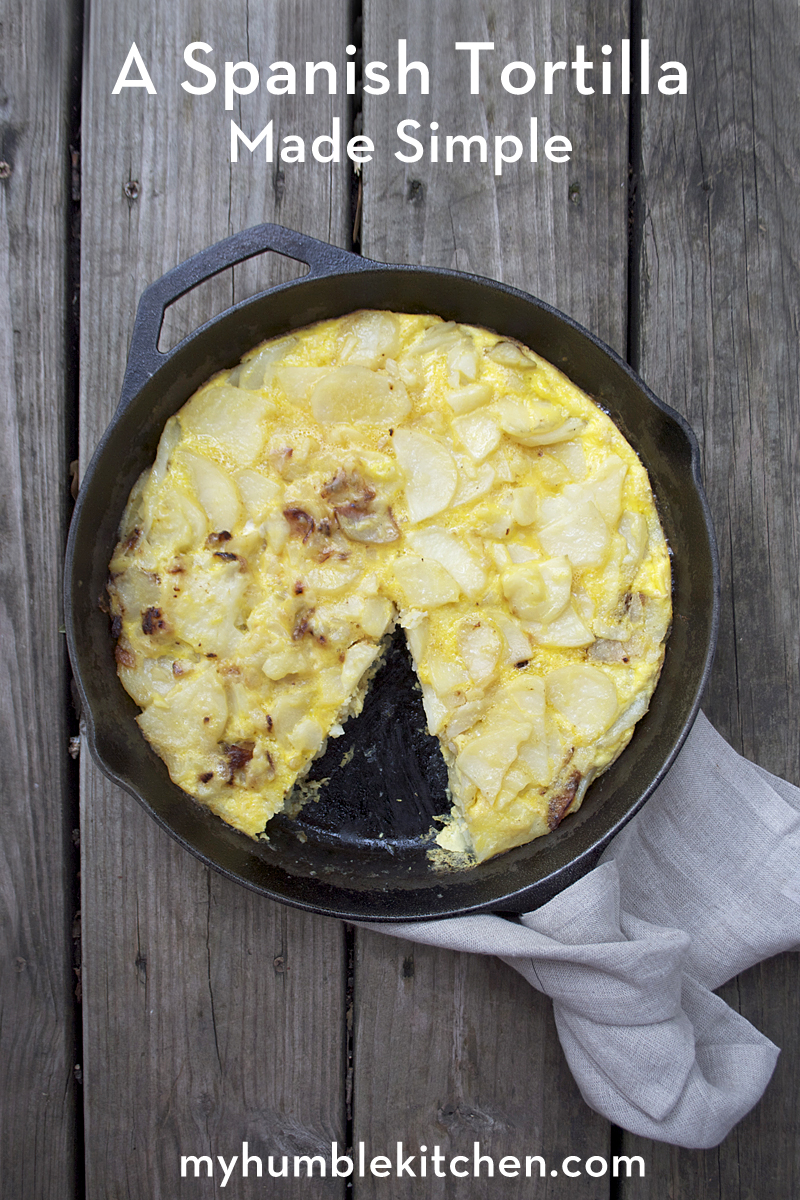 If you've been a long time follower of My Humble Kitchen you'll probably know that my family is from the South of Spain, Andalucia, where the sweltering summer months drive people in forces to the coast to cool and enjoy the finest tapitas and tinto de verano.
My family, we enjoy a good Spanish tortilla or as it's called in Spain, tortilla espanola. I've showed you how to flip it at home and how I make it into bite sized morsels perfect for little hands.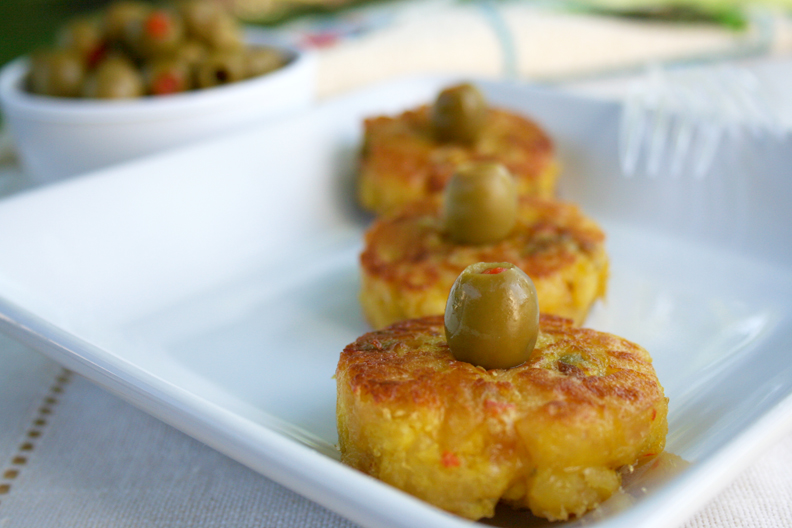 Well today, I wanted to share with you another way to make a Spanish tortilla… baked. Now, I know what you're thinking, "A Baked Spanish Tortilla? No Way!" Well, I wasn't a huge fan of the concept either; however, once I really started using cast iron and ditched all of my non-stick skillets, I ran into a lot of problems flipping them. Sometimes they'd stick, but mostly, it's heavy duty work flipping a large sized cast iron pan. So one day I decided to bake it to see how my family would enjoy it.
…