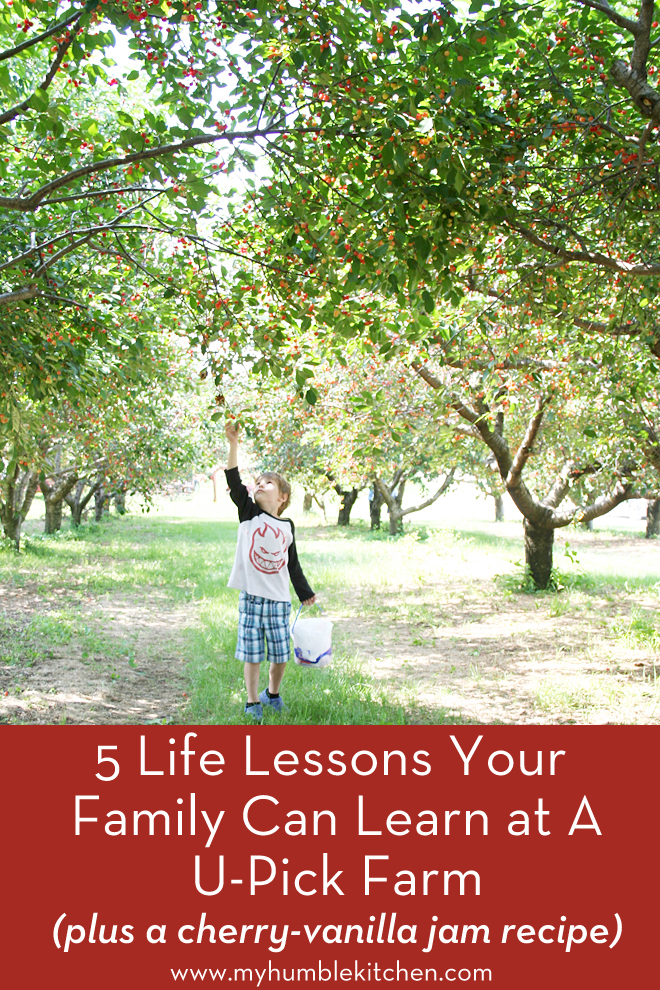 It's u-pick season in the Midwest.  Farms open up their fields to visitors and allow families to pick fresh fruit as it comes into season.
There are many benefits to picking fruit at a u-pick farm.
Fruit picked off a tree, bush, or vine taste incredibly sweet.  It's truly a wonder and unlike anything you can find at a grocery store.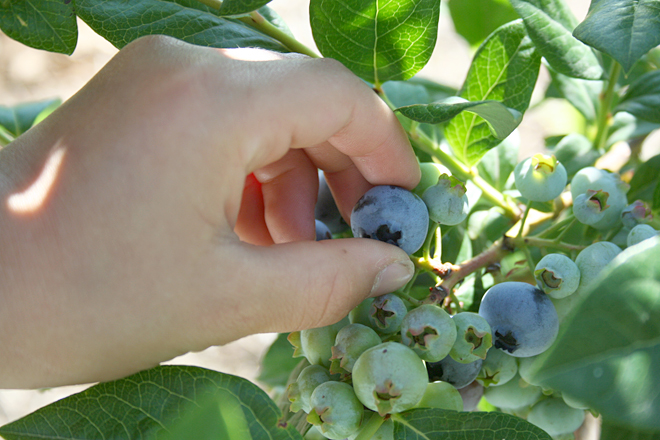 Picking fresh fruit yourself is also economical.
Fresh strawberries and blueberries are about $2 per pound – cherries are just over $1.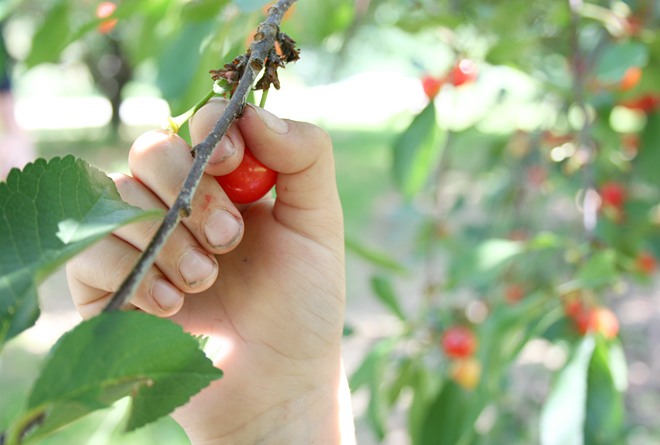 Picking fresh fruit also helps our local economy and supports a family farmer.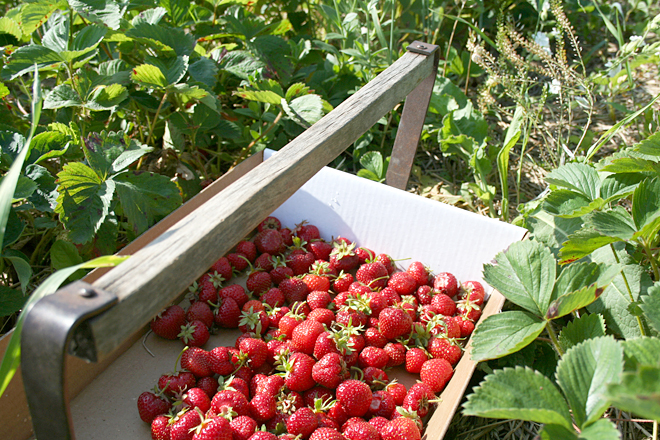 As wonderful as all of that is, to me, the best benefit comes when I take my children with me to the u-pick farms.
By taking my children, I'm able to show them an appreciation for God and his creation.  In turn it gives them a deeper understanding of why it's so important to grow our own and cook real food.
By going as a family to a u-pick farm it will give you a great opportunity for your entire family to learn some important life lessons.
…