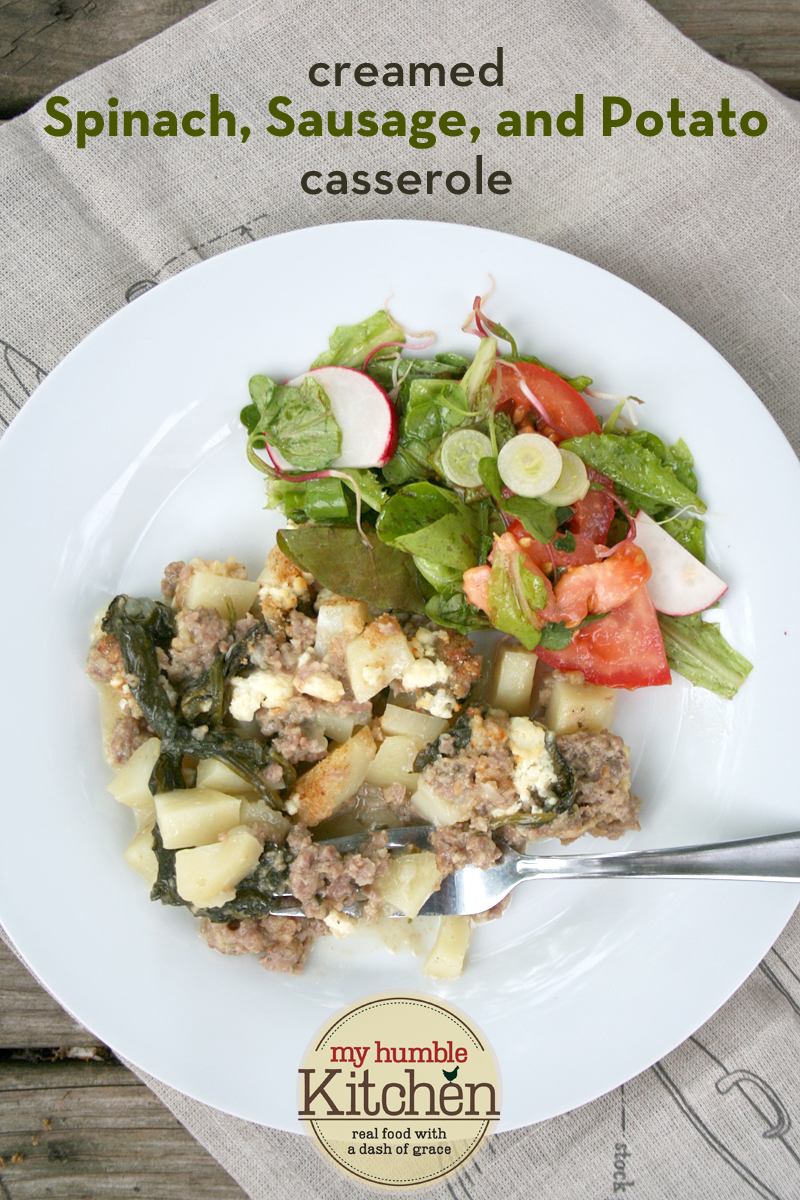 Each spring, when the farmers market first opens for the season, I excitedly visit my favorite vendors to see if they've begun to sell spinach. I enjoy its mild flavor that complements many dishes well and coupled with its nutritional benefits, I try to sprinkle into as many meals as I can.
Did you know spinach is a great source of magnesium, iron, potassium, vitamin c, vitamin k, manganese, and folate/folic acid? Or, oddly enough, that it's also high in protein? Pretty great, huh?! Besides the powerhouse of nutrients that spinach contains, one of my favorite things about this dark leafy green is that it's so mild that it doesn't phase the kids – they eat it up in whatever I seem to add it into.
I've tried to grow my own spinach many times; however, with our sporadic temperatures that we have in Iowa, I never seem to get a decent harvest before the weather warms and the spinach starts to bolt. This year I'm trying an heirloom chard variety called perpetual spinach which is supposed to be just as mild as spinach with a similar look and texture. Since it's a chard variety, it should grow all season long. I'm excited to see how well it does and how it tastes in our meals. I'll make sure to update you as it grows.
…