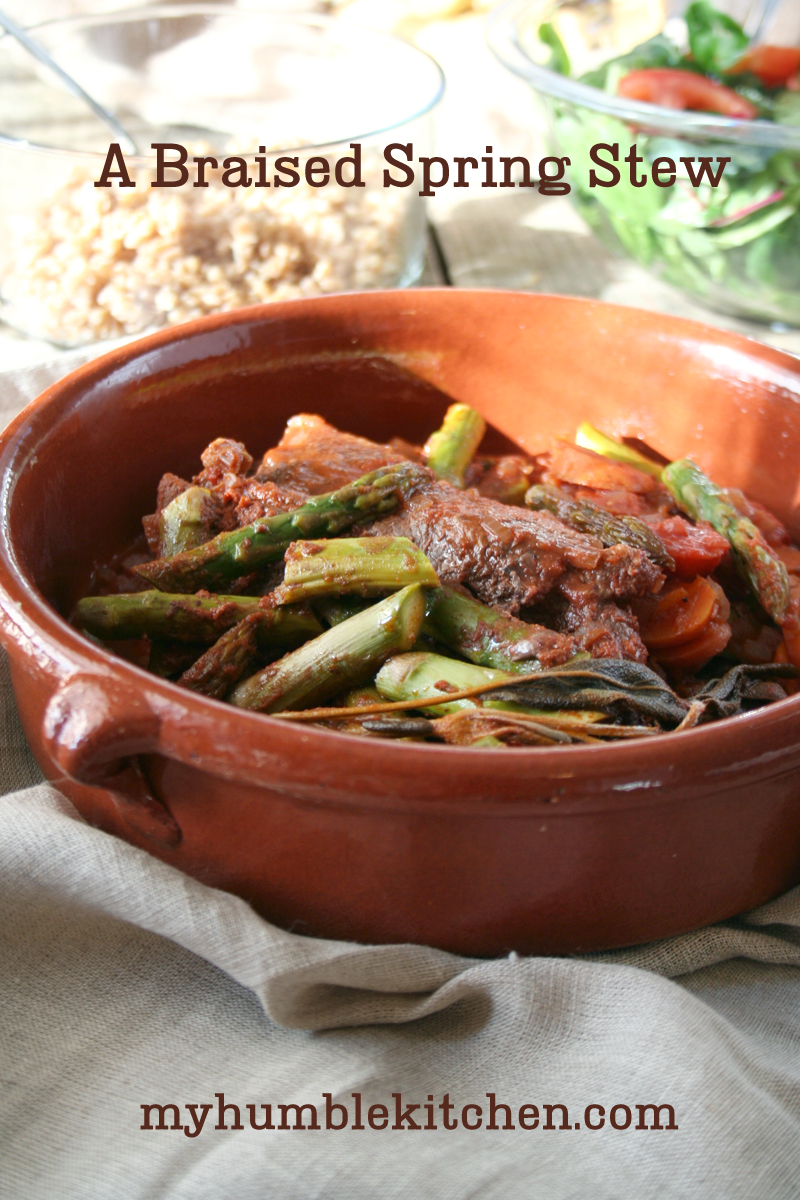 Thanks to Jovial for partnering with My Humble Kitchen. Please remember that if you order anything from Jovial's online store you will receive 10% off PLUS free shipping by using the online code, HumbleK.
I haven't been making many braises in my kitchen lately. Humble pieces of meat, browned on both sides, then simmered in a homemade sauce, low and slow, until the meat is perfectly tender and the sauce is filled with everything good that was added to the pot. Since a braise to my liking takes at least 2 hours to cook, I've had to create more slow cooker meals these past two years since every recipe I develop at home is set aside for subscribers to my menu plan service.
Although a slow cooker meal is often times a great alternative to a braise on the stovetop, my heart often yearns for the more traditional approach where rustic, deep flavors can be created.
With the changing seasons, I decided to welcome spring with a simple braise of steak, asparagus, and carrots simmering in a reduction of red wine and crushed tomatoes and then infused with the aromatic of fresh sage. Sounds fancy that way, doesn't it? It's really not. It's just real, seasonal, good food.
…