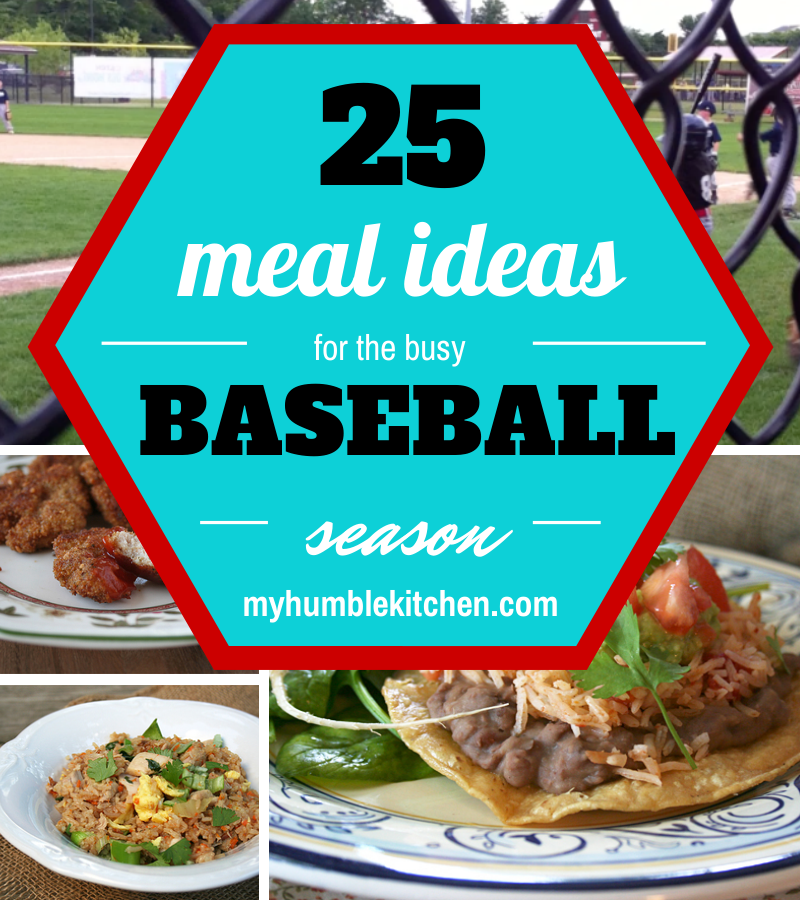 By doing a quick google search, it's very apparent that my family is not the only one spending most of our evenings at the baseball park in the spring. I've even found multiple pinterest boards dedicated to meal ideas for the busy baseball season.
With 2 of my boys and my husband currently playing baseball, we're at the diamonds anywhere from 4-5 evenings during the week. It's great fun but it's also difficult when practices and games all start at around 5-6pm… supper time. If you've had a chance to join my FREE, 28 day grace filled journey to real food (you can join at any time) and have started to make the transition to eating wholesome, nourishing foods, one of the things you'll notice right away is that your digestive system becomes more sensitive to processed foods. Most of the foods sold at concession stands leave my family with upset stomachs so it has become very important for me to make sure to have meal ideas planned and prepared for the busy baseball season.
With many crazy baseball seasons under my belt, I wanted to share with you 25 meal ideas for the busy baseball season. They are all easy to make that come together quickly. I know how important that is especially when you're arriving home late in the evening with kids that have burned a sweat and need to be re-fueled.
…