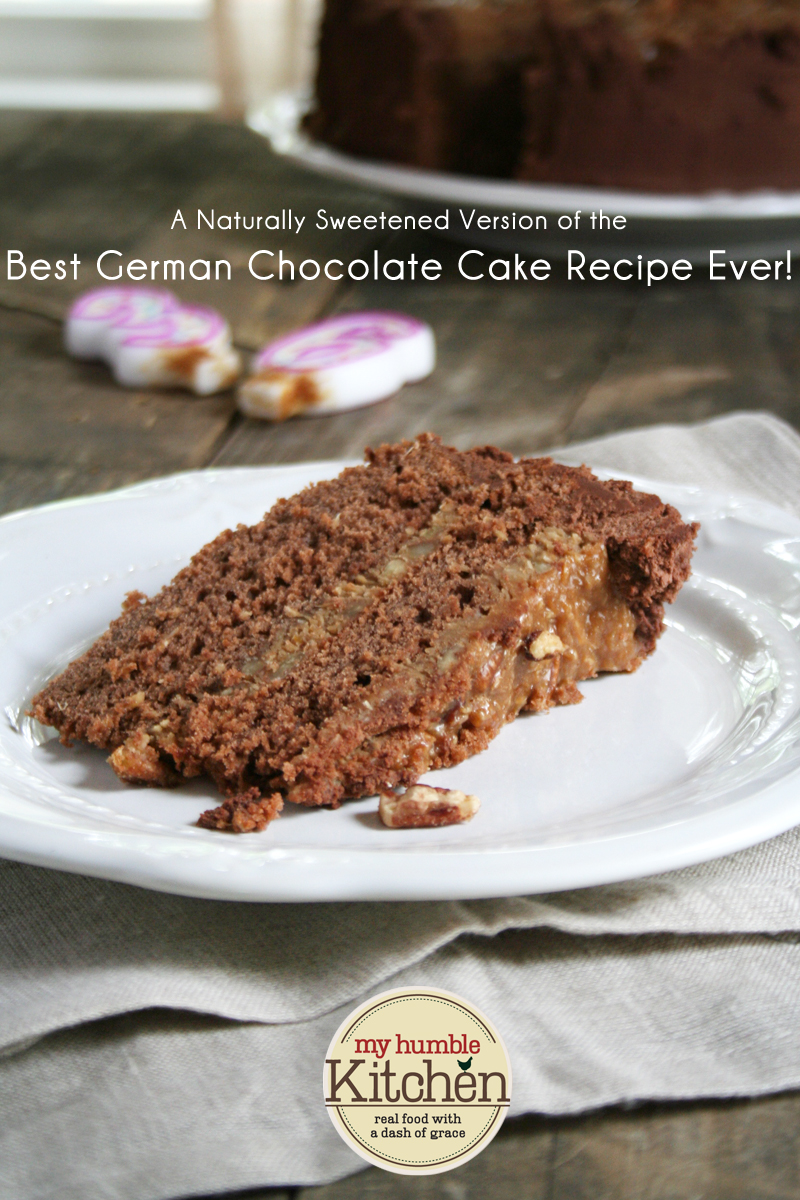 If there is one thing that I love about a homemade cake is that no matter what it looks like, it will always, always, bring a smile to someone's face. A homemade cake has a way of lifting someone's spirits and making that special person that it was baked for feel loved.
This special cake was for my partner in crime, Gabe. I hate to say it but over the years I've been a bit neglectful of my husband. With 3 kids that all have spring birthday's as well, my energy is usually caught up in planning their cakes and parties. I've been letting his special day swing by the wayside, usually running last minute to pick up his favorite German Chocolate Cake at the bakery.
This year I decided to be a bit more intentional and bake Gabe a naturally sweetened version of the best German Chocolate Cake recipe ever! I wanted to let him know that although the kids keep me busy, he's deserving of a special cake baked at home as well. After all, long after the kids are grown, I'm going to grow old with this man – I better keep him happy, right?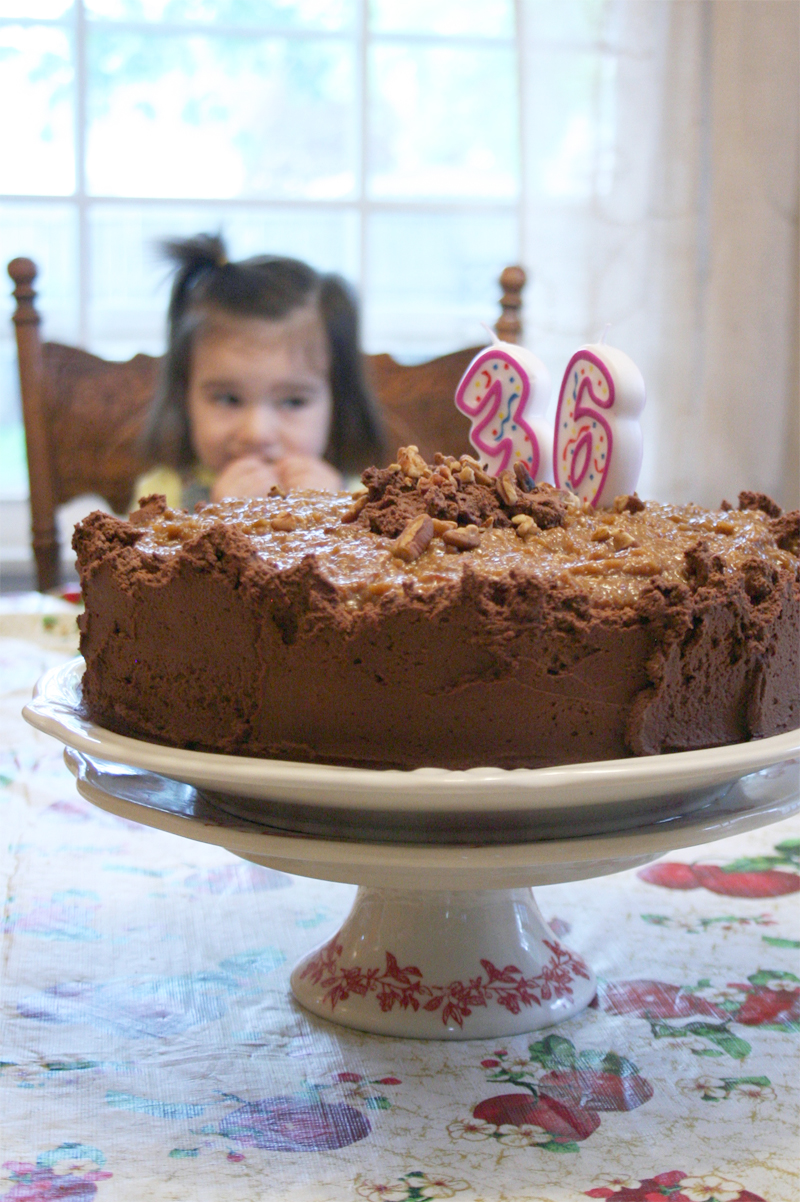 …