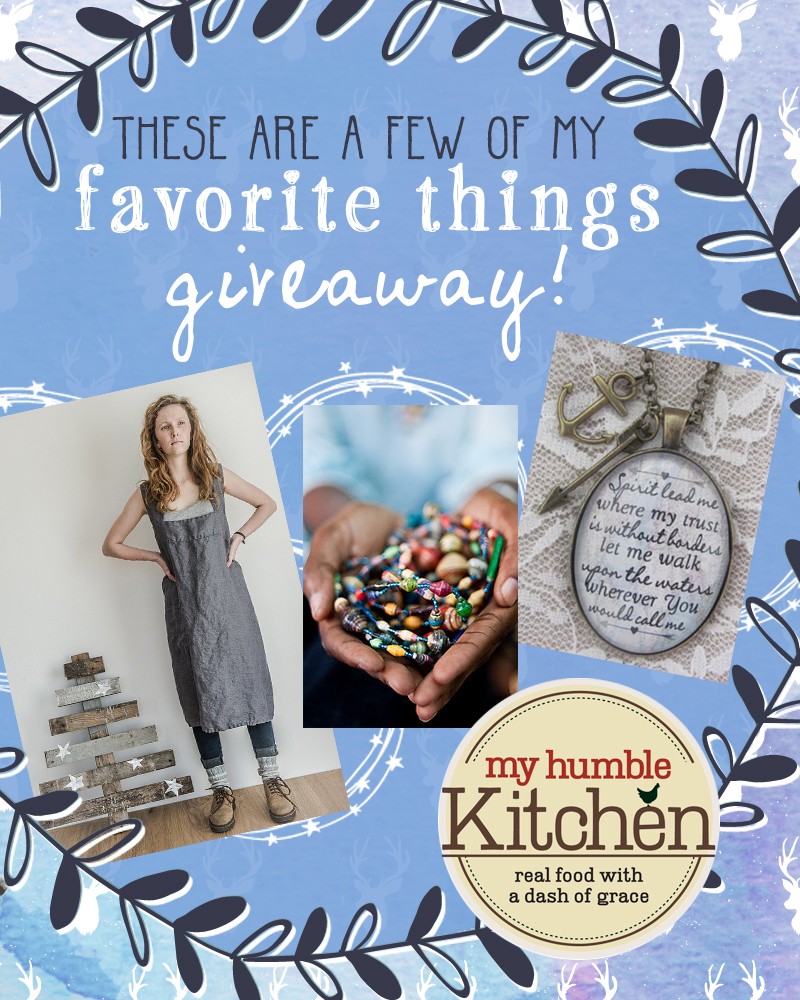 Well folks, it's Day 3 of My Humble Kitchen's week of Christmas giveaways!
If you haven't checked out Day 1 and Day 2, head on over now! On Day 1, Mighty Nest is giving away a great cookie making bundle. On Day 2, Bob's Red Mill is giving away a tote filled with $120 in products including a cookbook and apron!
Today, I'm personally giving away 3 of my favorite things that I've been oogling over on Etsy. I love handmade, and when it's a beautiful product … even better! So check it out, these are 3 of my favorite things that I'll be randomly giving away to one lucky reader!
…