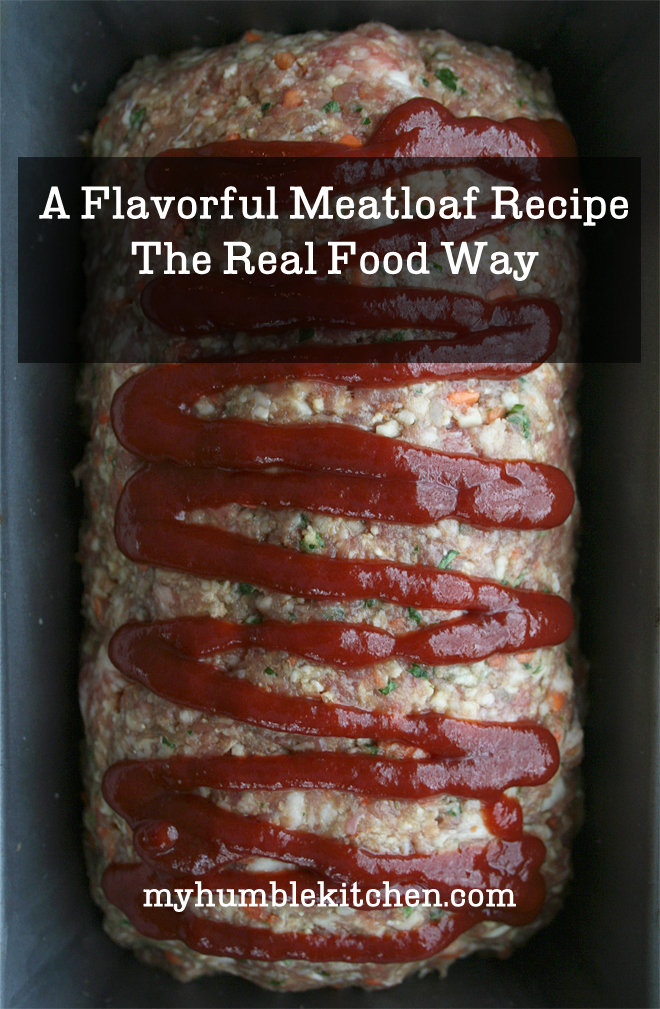 This flavorful, homemade meatloaf recipe is probably one of the most popular recipes that I've included in my menu plan service. I've had many people tell me that they were a little bit iffy in seeing the ingredient list but once they made it, their whole family loved it.
Since my homemade meatloaf recipe seems to make it into my menu plan often during this season, I decided to share my recipe with all of you. It's really very simple. The staple ingredients in my homemade meatloaf recipe is garlic, onion, parsley, and carrots.
The garlic, onion, and parsley give it depth and flavor while the carrots sweeten the meat. Together, these ingredients create umami. I'm not even kidding… it's these simple ingredients that take an ordinary meatloaf and make it something worth remembering.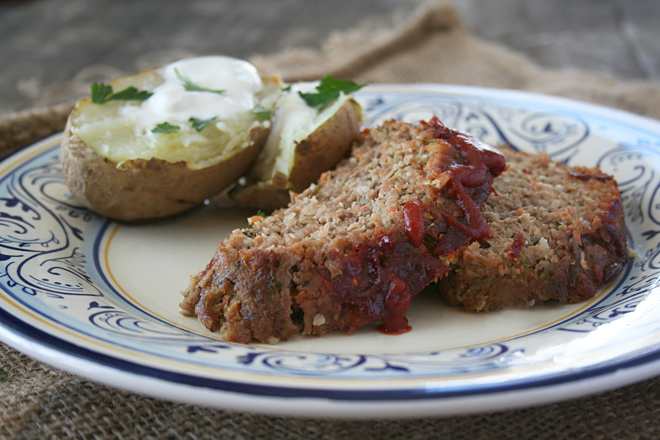 Also, I make my meatloaf with a combination of ground grassfed beef and ground pastured pork. It makes the final loaf incredibly moist.
…