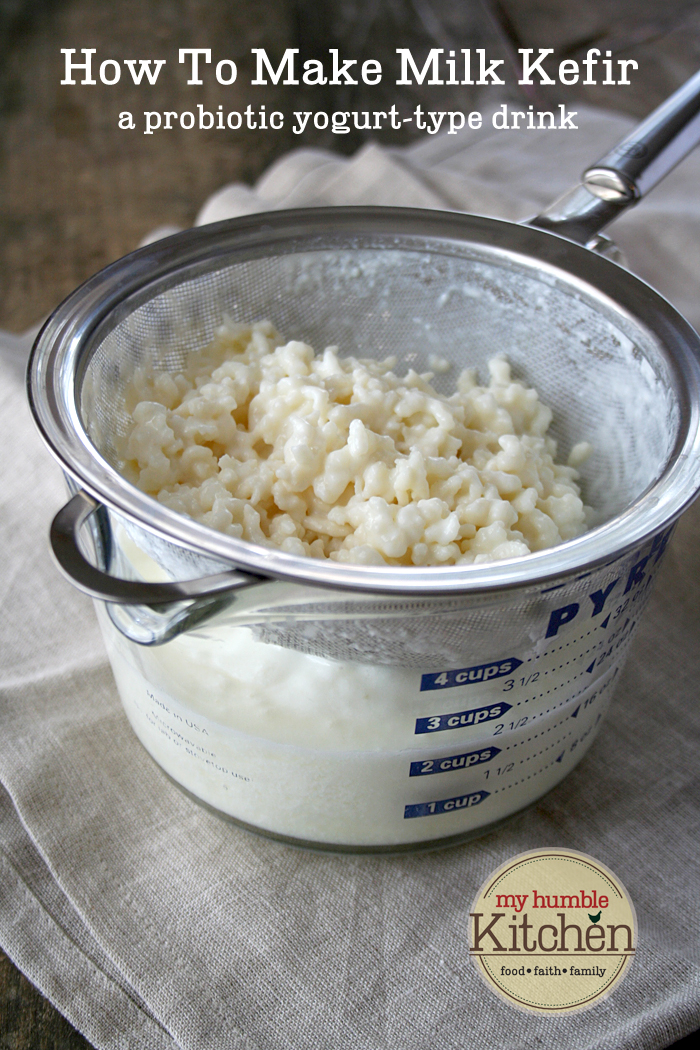 It wasn't until last year that I started incorporating milk kefir into my family's diet. It took me so long because I was already settled into my yogurt making routine and honestly, I had tried kefir years ago and I remember thinking it was much too tart for my taste buds.
Oh goodness, what years of adding fermented foods to your diet will do. From sourdough, kombucha, natural pickles, beets, and kraut, I now can't get enough of anything fermented with a bit of fizz – tart and tangy. So last year when my friend Elisa gave me some kefir grains, I couldn't wait to start brewing this nourishing probiotic rich drink at home.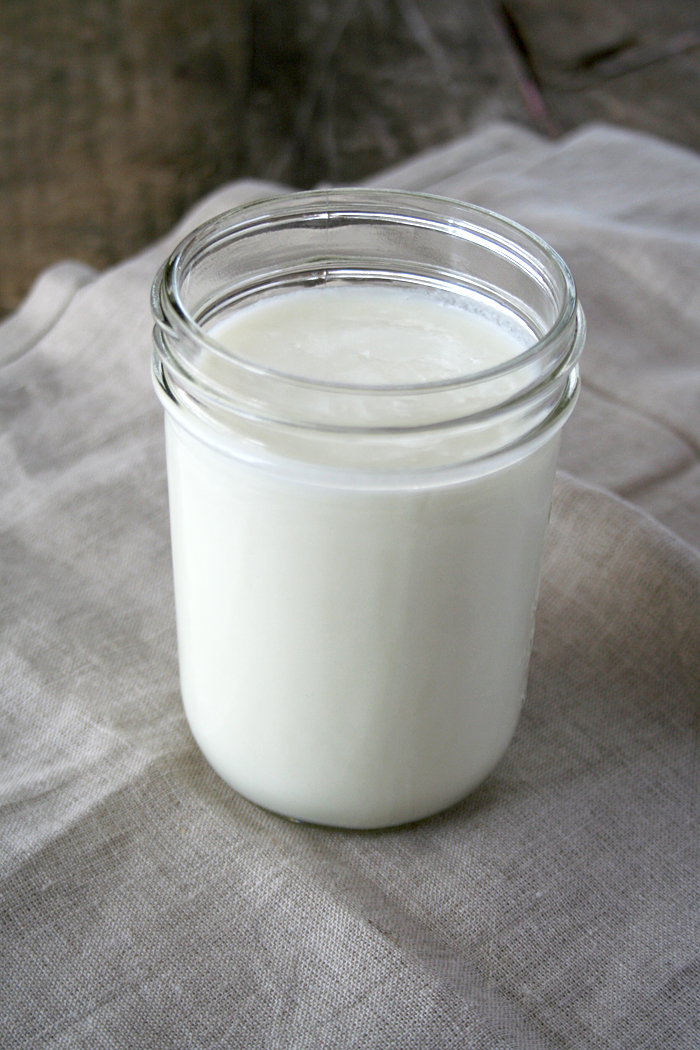 Kefir is a fermented milk product that originated in Southern Russia. Kefir (pronounced keh-FEHR) is much more than just bacteria but is also made up of yeast. Just like a kombucha scoby, kefir grains are also a symbiotic colony of bacteria and yeast. The benefits of the yeast and extra bacteria make it a much more powerful probiotic than yogurt as it may colonize the gut more thoroughly. Don't get me wrong, I still love my sweet delicate yogurt, but in my family we are now consuming much more kefir than yogurt.
Besides the probiotic benefits of yeast and bacteria to the gut, kefir is loaded with vitamins, minerals, and essential amino acids. It contains high levels of thiamin, B12, calcium, folate, and Vitamin K2. It contains minerals like calcium, magnesium, and phosphorous. It also contains biotin, a B vitamin that helps assimilate other B vitamins. For women deficient in B vitamins and magnesium, kefir is a great fermented drink to add to your diet that can help ease stress and anxiety.
…