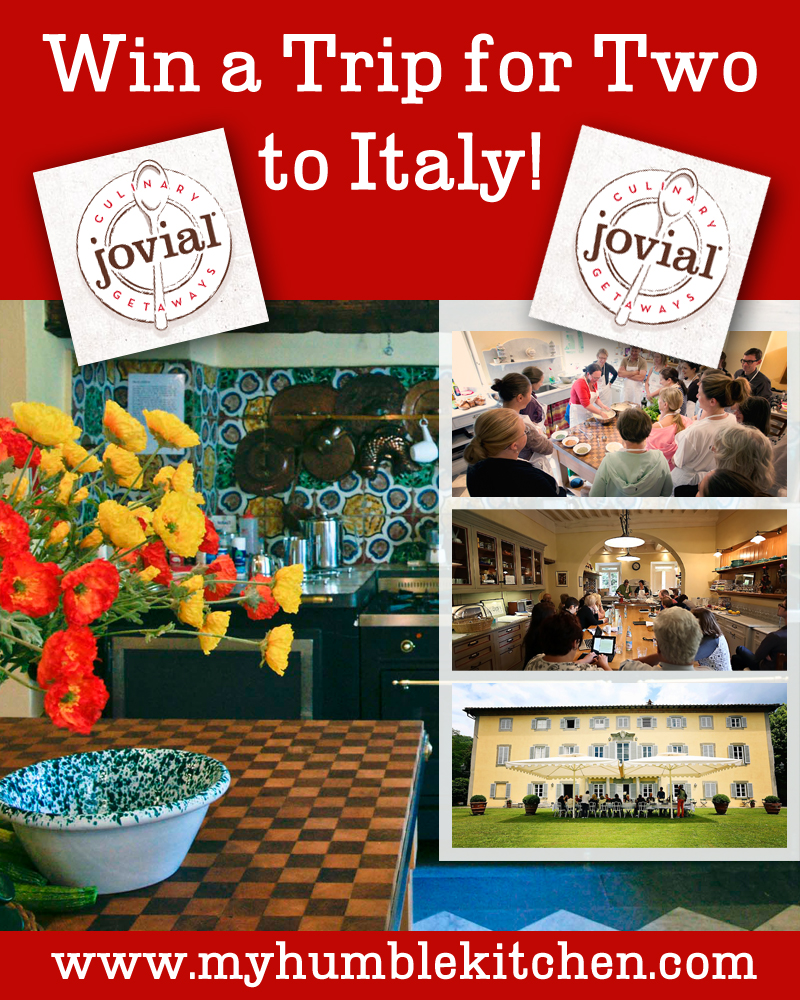 Since the beginning of this year, I've been honored to have been able to partner with jovial foods. Their family business is one that I truly admire and respect. Not only are they committed to sustainable, small scale farming but their products taste phenomenal. Last month I shared with you a bit about their Culinary Getaways they host in Italy.
I was excited to hear that some of you booked a reservation. I also know that many of you, including myself, have been daydreaming about being able to escape to Jovial's culinary getaways. Secretly romanticizing about the evenings abroad learning traditional cooking techniques all the while taking in the sights of the Tuscan country side. Oh yes!
Guess what!
Am I ever excited to share with you today that you can WIN a trip for two to jovial's Culinary Getaways in Italy! Oh sweet readers, I would LOVE it if one of you were able to win!!
(Click Here for complete information on the Jovial website!)
…