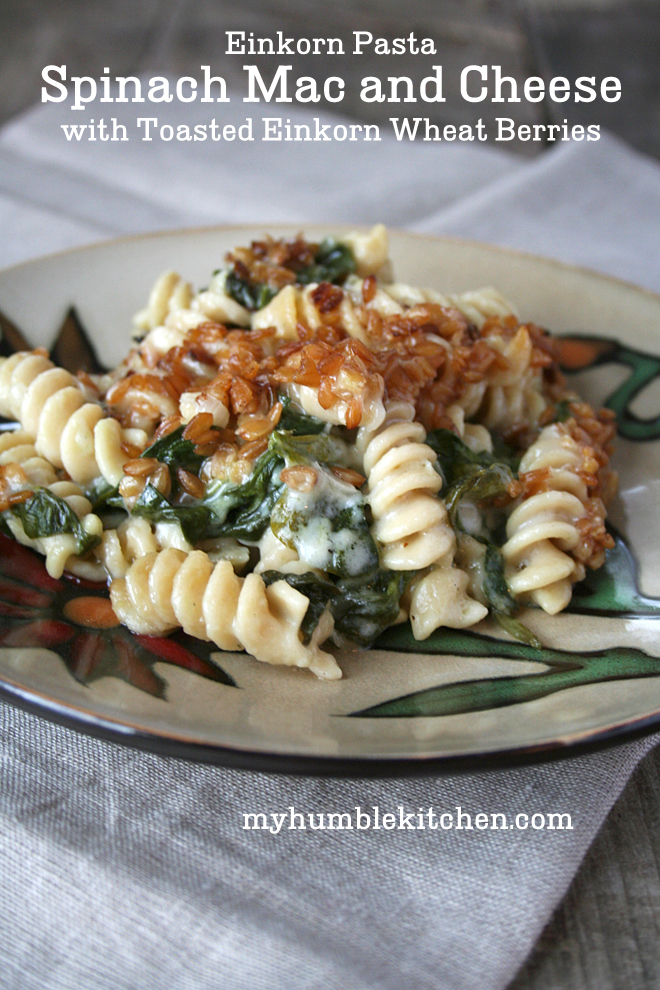 Since writing this post about bread and learning about the dramatic differences between modern and ancient wheats, I've been experimenting more and more with different varieties of ancient grains.
Currently, I'm using a lot of einkorn flour, pasta, and wheat berries in my cooking. I enjoy that it has 30% more protein than modern varieties of wheat, has 3 times less gluten, more B vitamins and trace minerals like iron, and especially that it tastes wonderful. Einkorn has a sweet, nuttiness to it that makes both savory and sweet baked treats delightful.
Being that we've been experiencing frigid weather in the midwest I've been making heartier comfort foods for my family. We enjoy a good home-made macaroni and cheese so to beef my regular recipe up and give us some added energy during this colder part of the year, I made an einkorn pasta, spinach mac and cheese topped with toasted einkorn wheat berries.
…