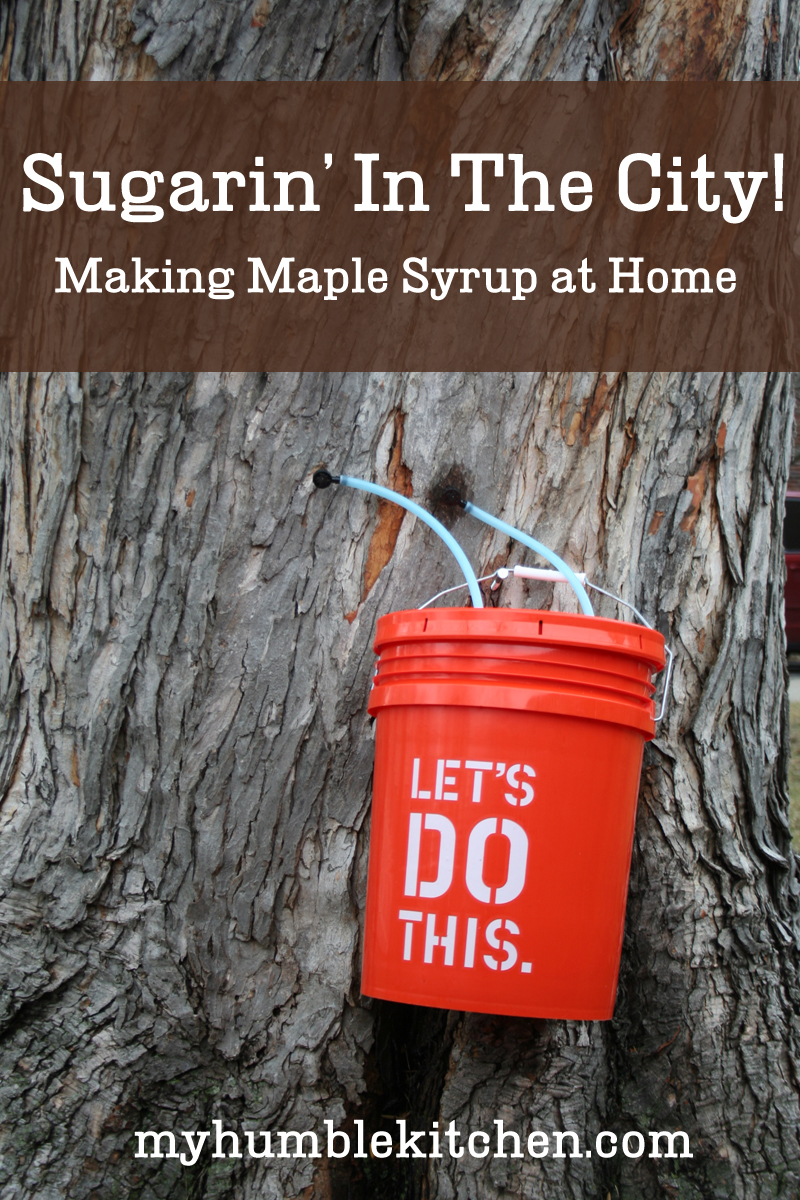 Making maple syrup at home is something I've been wanting to do for a long time; however, living in the midwest, I wasn't sure if it was something we could pull off. You see, our spring season is very unpredictable from one year to the next and the temperatures need to be in the right "zones," both morning and evening, in order for sap to flow. In Iowa, some years we've experienced frigid cold temperatures until the middle of April while other years we've seen a heatwave ensue in early March. In order for sap to flow, daytime temperatures need to rise above freezing (32 degrees Fahrenheit / 0 Celsius) and nighttime temperatures need to fall below freezing. Generally the sap starts to flow between mid-February and mid-March.
Besides our unpredictable Midwest temperatures, another battle was finding a tree nearby to tap. That's right, we're urban homesteaders so we don't have a backyard woodlot filled with trees. I've learned that it is very important to be located near the tree you tap so that you can empty your bucket when it fills. Depending on the temperatures and the sap flow, you may need to empty your bucket 1 to 2 times per day.
I'm happy to say that besides some of these odds, we did it! We made our own maple syrup at home!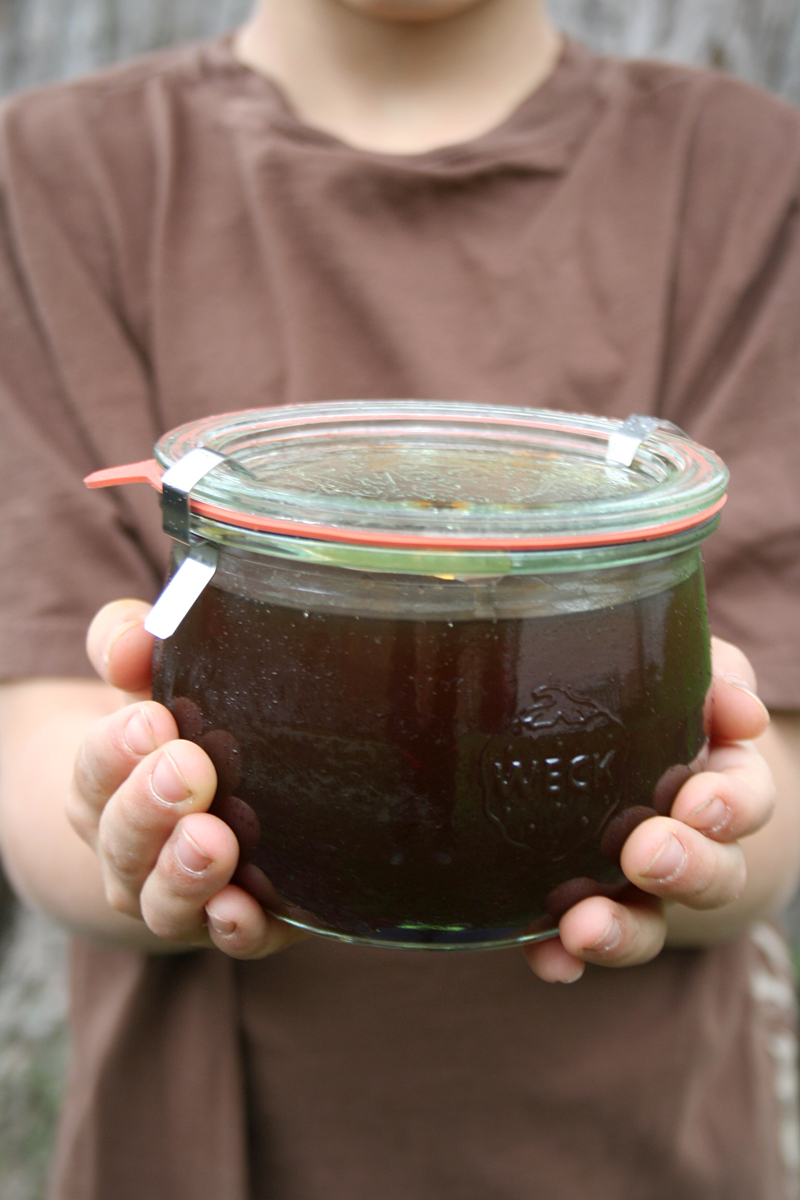 …