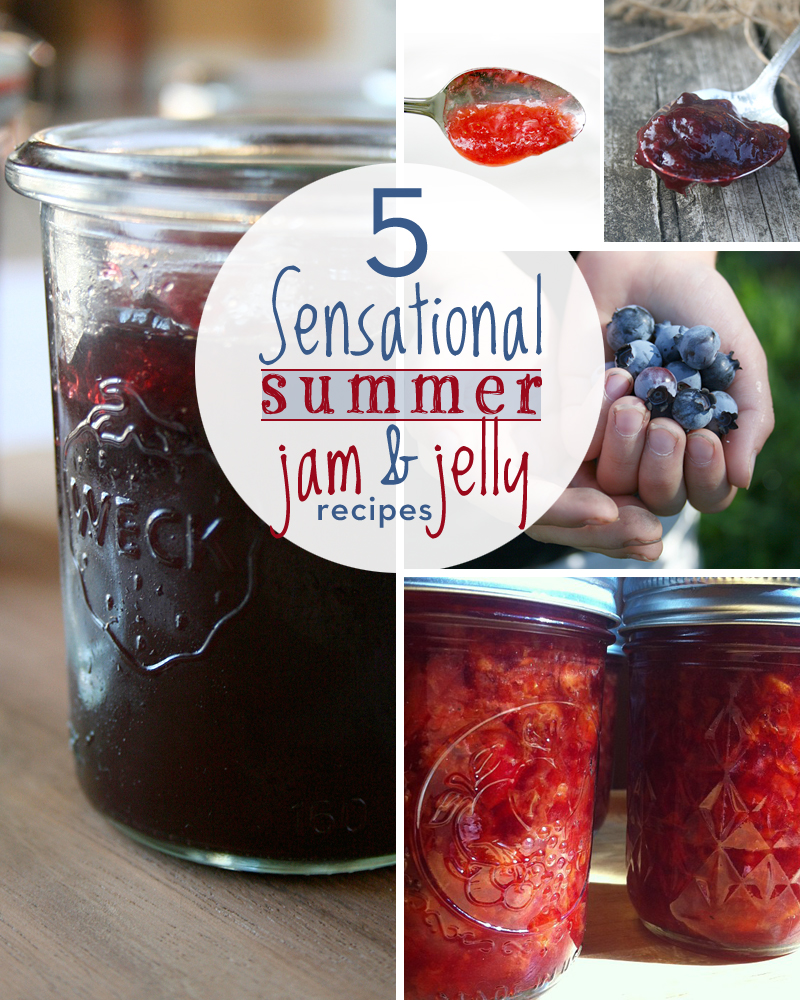 As the temperatures start to soar in mid July and August, the summer's finest berries and stone fruits plump into juices so sweet, one can't help but preserve them into a spread that can be enjoyed for much longer than its fleeting season. I seem to find myself checking my local berry patch farm's website daily to find out what's bursting with flavor ready for the pick. Besides u-pick farms (and 5 life lessons you can learn there), I also keep my eyes opened for trees and vines exploding with fruits in neighbors yards or city lots, or ready to be foraged in more remote and rural settings.
As you can see, if you have money to spend or want to go about picking fruit as economically as you can, there is enough fruit, ripe and ready, for everyone. Of course, one must make pie with fresh berries and stone fruits, but after that, it's jam.
Canning jam is so simple. I promise a tutorial on it soon; but really, as long as you have a water bath canner and a simple canning kit, you'll have everything you need to preserve summer's candy. If you've ever wanted to use weck jars, I do have a tutorial here that shows you how to can jam or jelly in weck jars.
Myself, I enjoy to preserve all of my berries and stone fruits using honey. It gives the jam the perfect texture – not too thick, not too runny. For jelly, I enjoy to use organic sugar to ensure a thicker consistency. Still, I use Pamona's pectin so that I can control the amount of sugar needed. You can learn all about pectin and naturally sweetening your jam or jelly here.
Just remember…
In jelly, the fruit comes in the form of fruit juice.
In jam, the fruit comes in the form of fruit pulp or crushed fruit.
What are you waiting for? Let's start jamming!
…