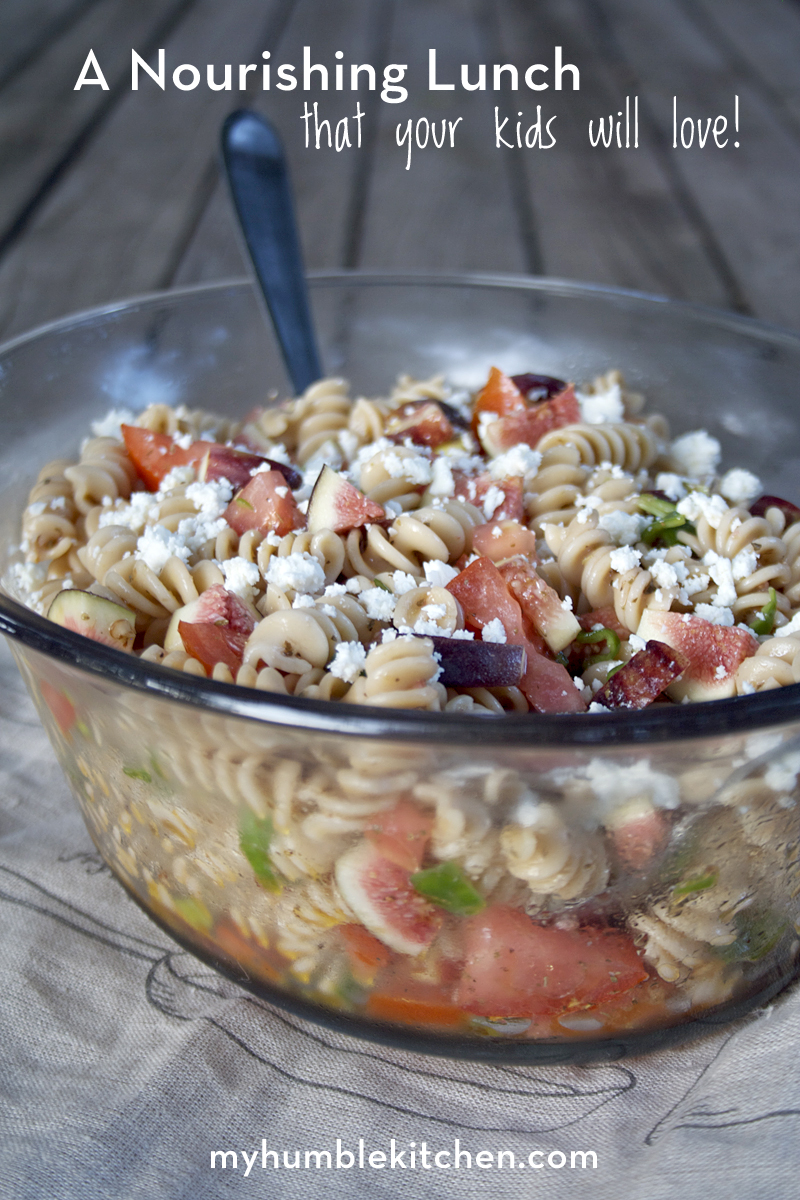 I'm very happy to let you all know that Jovial Foods has once again partnered with My Humble Kitchen! Check out their new website and don't forget to checkout their online store while you're there! They're once again offering My Humble Kitchen readers a coupon code for 10% off PLUS FREE shipping! Use the coupon code HumbleK today!
I've been a bit quiet, lately. With good reason, too. 
It's back to school season and for me, that has meant diving into a new planning season in curriculum for my children that are educated at home. It's going to be a fantastic year as Little Brother starts his formal education and Big Brother starts year 3. I'm completely swooned by the Charlotte Mason method of home education and have been giddy as a child as new living books arrive on our doorstep nearly everyday. Yes, I'll be sure to share all about our new year in homeschool soon but for now, let's talk a bit about lunch.
Yes, although we school at home, I've come to learn that our day's run much smoother when I don't have to stop in the middle of my day to prepare lunch. For me, this means making sure our lunches are pre-planned and ready to go the following day or something that can be prepared quickly. One of my favorite things to make early in the week that serves my family for a couple days is a pasta salad. Thanks to Jovial, it's also completely nourishing to boot.
…