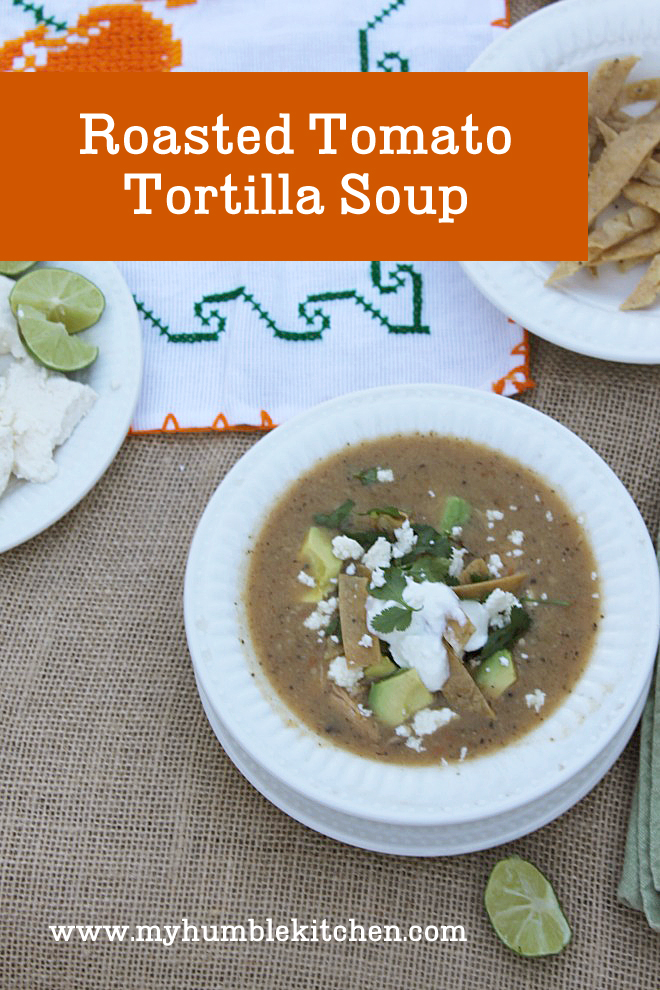 Written by Katie from Nourishing Simplicity
As I stand at the table separating a stack of warm corn tortillas fresh from the market I feel a bit like a Mexican Mama despite my Midwest/European roots. My girls' laughter floats through the open window as they run around on a lazy Sunday afternoon. As I cut the tortillas into thin strips, Lesly rushes into the tiny kitchen/living room and asks, "¿Estas haciendo chilaquiles? ¡Me encanta chilaquiles!"  I tell her no, that I am making tortilla soup with tortilla chips.
Since I moved to Mexico almost 10 years ago I have been enchanted by tortilla soup. I've had a few versions in the States but they never left me going back for more. That all changed one fall day when I was 19. I was sitting on a little patio at a small outdoor restaurant with a few friends. One of them told me that I had to try the tortilla soup, hesitantly I agreed. I was immediately won over from the first bite.
…