I'm so happy to be able to share a couple of pretty exciting things today.
Contributing Food Writer at MomAdvice!
First, I'm really thrilled to be over at MomAdvice today sharing my first contributing post. That's right, I'm one of their new food contributors. I'm really excited to be a part of the MomAdvice team and have been delighted in getting to meet new mama's with so many different talents.
For my first post, I developed einkorn flour, naturally sweetened pumpkin bars. Let me tell ya… these are good. Really good.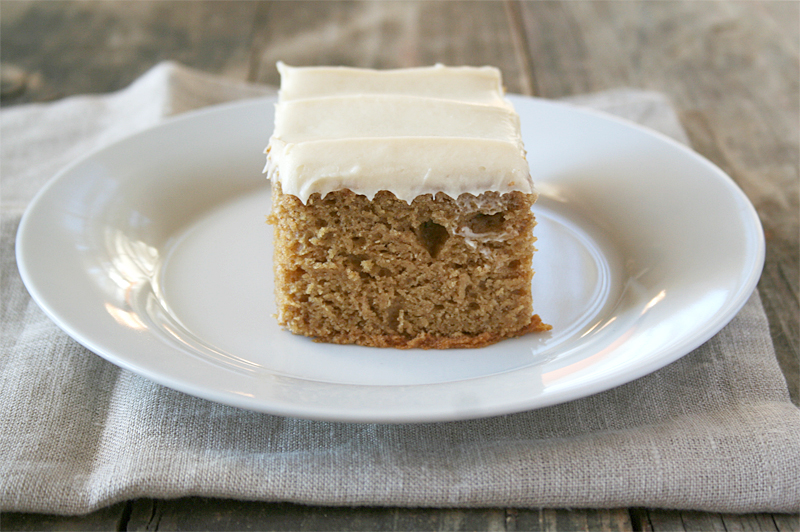 They're perfectly moist, gently sweetened, and made nourishing by using Jovial's high extraction einkorn flour.
Head on over to MomAdvice to get the recipe! Don't forget, you can shop Jovial's online store and get 10% off and Free Shipping by using coupon code… HumbleK.
Iowa Food Bloggers Giveaway!
I have been so blessed over the past year to have been able to be a part of a larger community of Iowa food and lifestyle bloggers. We've been able to meet, chat blogs, and work together as we help one another build our own networks and communities. It's been a blessing, indeed.
As a way to branch out and meet new people, some of the Iowa food bloggers decided to pitch in and host a giveaway to our community of readers.
These lovely folks include Ally's Sweet & Savory Eats, Jeni Eats, Been There Baked That, Simplify Live Love, The Sustainable Couple, In the Kitchen with Jenny, City Girl Country Life, Make the Best of Everything, Iowa Girl Eats, and Corn Beans Pigs and Kids.

As a group we are giving away a $225 visa gift card!! Pretty sweet, huh?!!
You can enter by liking our pages on facebook and pinterest on the rafflecopter below!  The giveaway ends this Friday, so hurry up and enter now!!
In the coming month I have some more fun things to share. Great partners I'll be working with and my first missions trip to Honduras. I'll definitely be sharing about that soon! God is good!!
So, it's your turn…. have you made anything recently with an ancient grain? Do you follow any of these other lovely Iowa blogs? Have you been on a missions trip? Where… what did God show you while you were there?